Climbing in Colombia is hard to avoid, as it either goes up or it goes down – not to mention the "Colombian flat". But luckily we love climbing the demanding but beautiful mountains with our bikes. Climbs in Colombia are known for their length, not for their percentages. Usually a climb has an average gradient of 6-7%, but this can easily be for 35 kilometers or more.
During our cycling tours we cover some of the most known and legendary climbs to be found in Colombia, but we will also take you to beautiful undiscovered climbs on quite country roads. Here is a list of our favorite ones:
Risaralda climb
The 16.2 kilometer climb to the town of Risaralda might not be the most known climb, in fact it might even be categorized as a hidden gem, but for me is one of the most beautiful climbs. What makes this climb so special? Riding through the coffee crops and banana trees! The climb starts when crossing the rio Cauca in the valley, and will take you to an amazing viewing point at the top. Along the winding road you will find coffee plantations, and if you're lucky you might even see some of the people hand picking the coffee beans.

It was impossible to not have this mythical climb on our list of favorite climbs. Much have been said and written about this climb, known as the longest climb in the world, so I won't be repeating all the crazy facts. Now I hear you think "why is climbing a mountain of 80 kilometers fun?" Well, first of all it is a challenge like no other and once you reach the top you might feeling completely empty but at the same time very proud. But another great thing about this climb is the change of landscape and nature. Starting at around 400 meters above sea level, in the hot and humid Mariquita, you will be sweating even thinking about cycling. Surrounded by fruit and mosquitos it feels like you are in a tropical beach town, rather than in the middle of the Andes mountain range. But once you will start climbing this central cordillera, you will see a change in vegetation and feel the temperature is getting more pleasant for bike riding. If we look ahead, we can even spot the Nevado del Ruiz volcano top. At the top of the Letras climb you will be in the parámo system, which is a complete different world from the starting town of Mariquita. That's what makes this climb so special.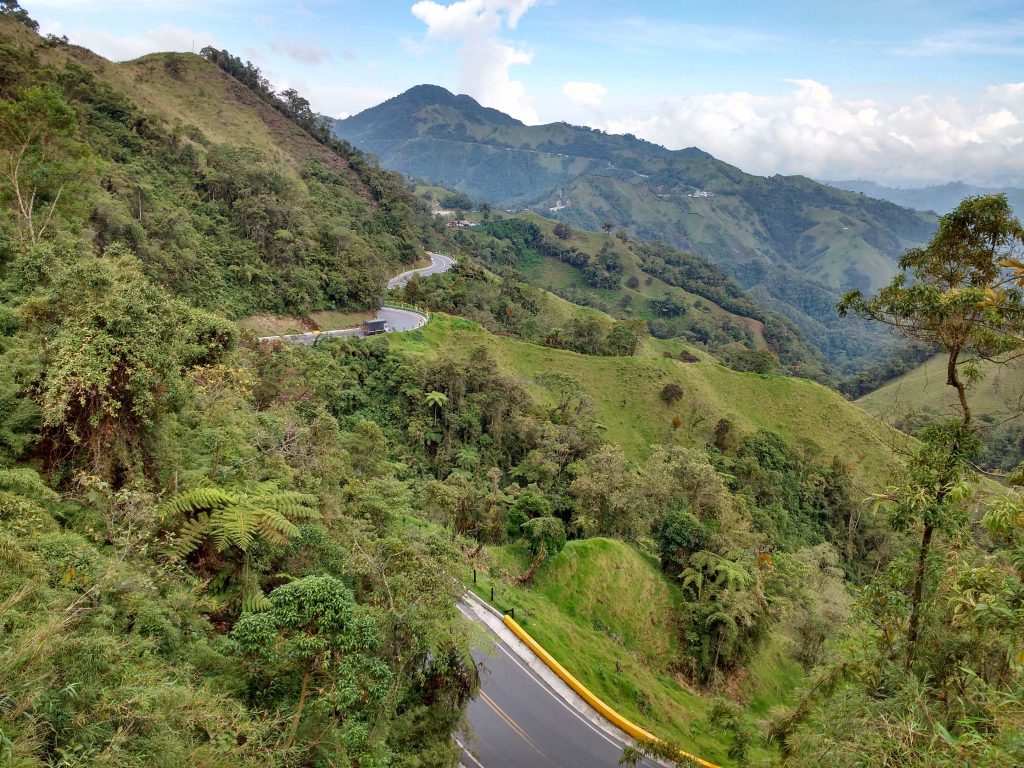 Alto de Patios
The climb known as Patios is the most well-known climb of Bogotá, and will be crowned by hundreds of cyclists every Sunday. With only a length of 6 kilometers, it is far from a mythical or epic climb. But what makes this climb on of our favorites, is the popularity of the climb and therefore the amazing atmosphere while climbing. You are completely surrounded by cyclists, from lycra skinsuit wearing racers down to bmx bikers with fullface helmets. On Sundays, when the Bogotá streets turn into Ciclovia, it feels like the Tour de France peloton is passing by. And then there is another great thing about Patios, since it is such a popular spot for cyclists they have priority over the vehicles. On the roads and on signs you will read texts like "the cyclists are civic heroes" and "shared roads, cyclists priority". This shows the status of cyclists in Colombia.
In Bogotá, and ready to crown this famous climb? Join us every Sunday in our new Exploring Patios day-tour.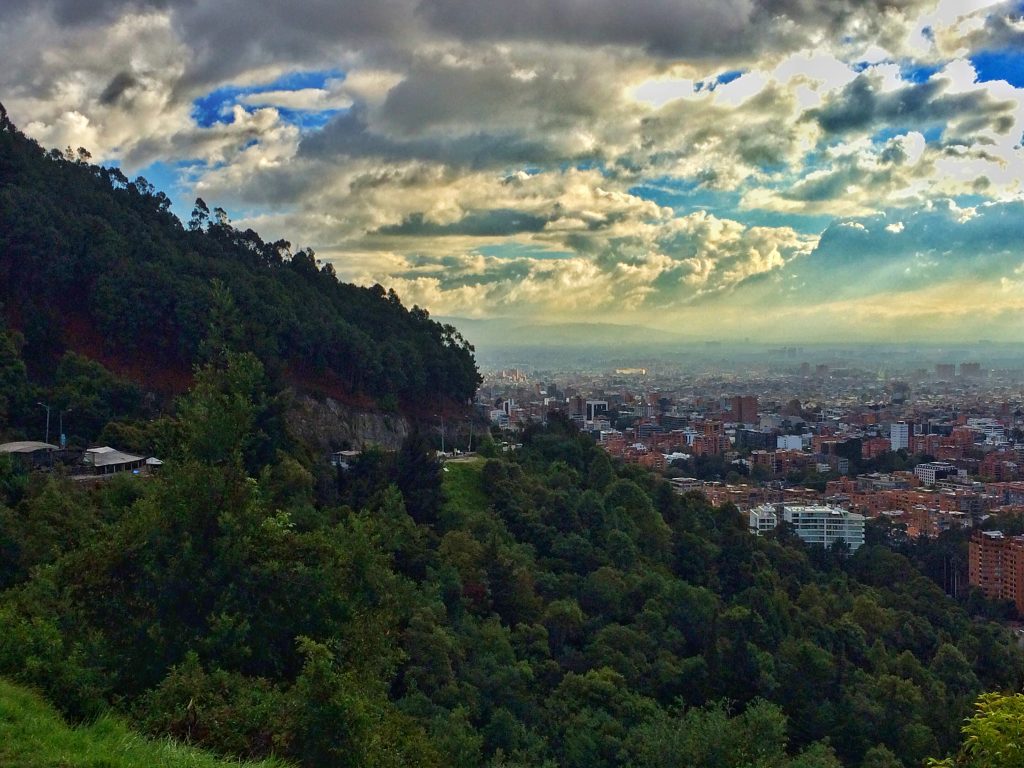 Páramo el Verjón
Another climb in the Bogotá area, and a beautiful one. The ascent of the Paramo el Verjon crosses the Eastern mountain range of the Colombian Andes, and will take us to spectacular heights. Starting at around 1500 meters of altitude, the temperature is nice and warm and you will be surrounded by citrus and banana trees. But this 22 kilometers climb will quickly take us to colder temperatures, before reaching the páramo.  Here we will find on both sides of the road the characteristic vegetation of these altitudes: the frailejón. While climbing, we have amazing views of the winding roads we already conquered. Just before reaching the top, there is an even more beautiful view of the valley below us. Besides the fact that the scenery is great, it is also
a very demanding climb with many sections above 8%, and that can be tough after already climbing for 20 kilometers.
This climb can be featured in our Savanna One-day tour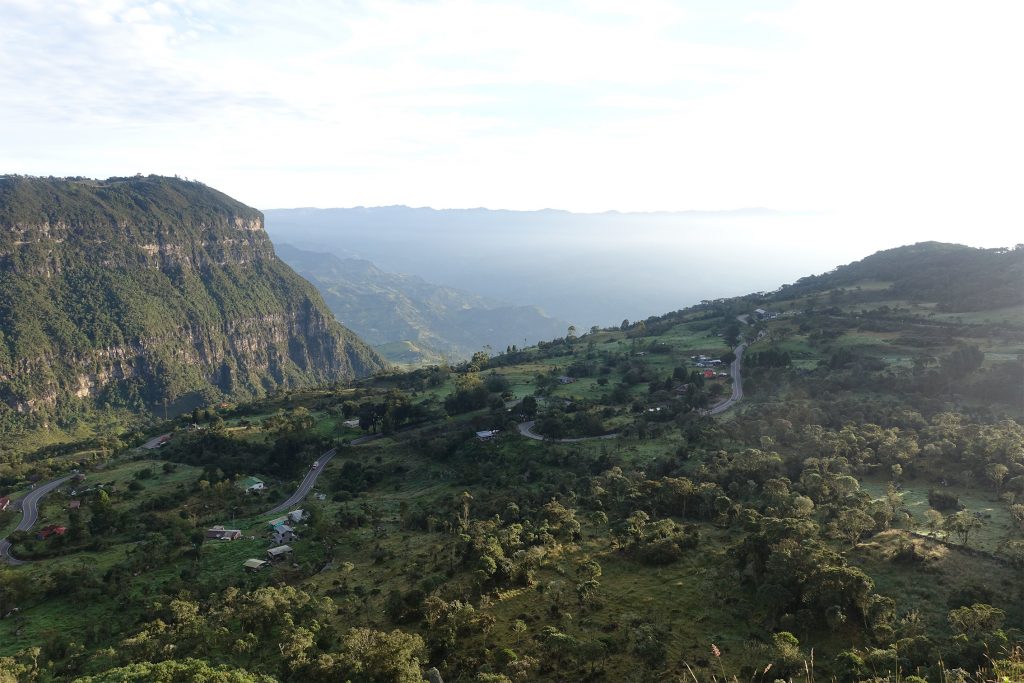 Got excited about climbing these mountains yourself? Don't hesitate and contact us for one of our cycling guided tours through Colombia.